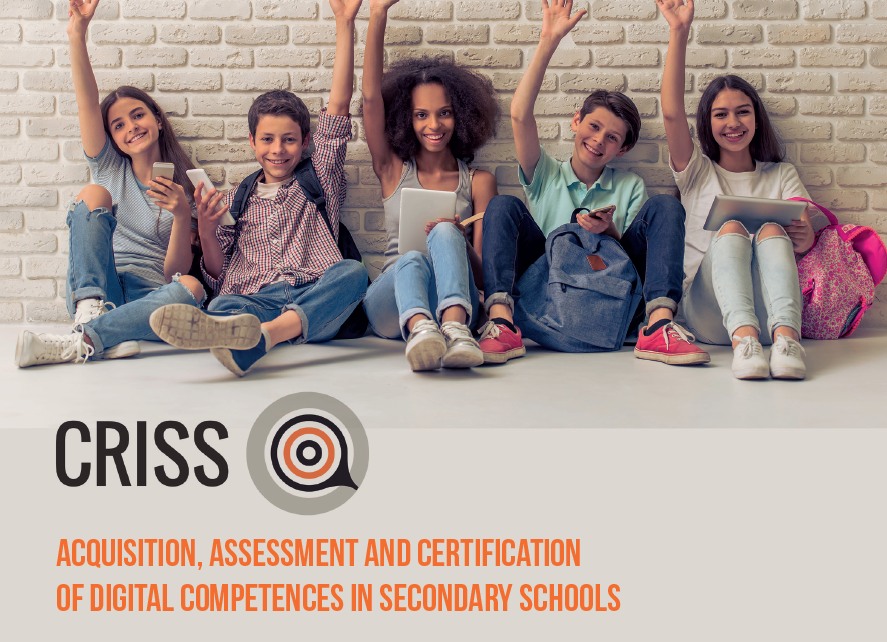 CRISS is an educational innovation project, supported by the European Commission, for the evaluation of a digital platform for the acquisition, assessment and certification of digital competences in secondary schools.
Join now and participate

in this educational experience with your school
Join and use our free platform.

[contact-form-7 404 "Not Found"]
The benefits of participating in this educational experience are:

For schools

Visibility and prestige by participating in an educational innovation project part of the Horizon 2020, the European Union's largest research and innovation programme aimed at ensuring Europe's global competitiveness.

For teachers

Experience and training to put into practice the teaching of digital competence with a cutting-edge tool that implements an evaluation system easily integrated into the curriculum of the school.

For students

Acquisition and certification of digital competences through educational experiences that foster creativity and collaboration, and that will make them reflect on their own learning processes.